5 Benefits of Contact Management App for Real Estate Agents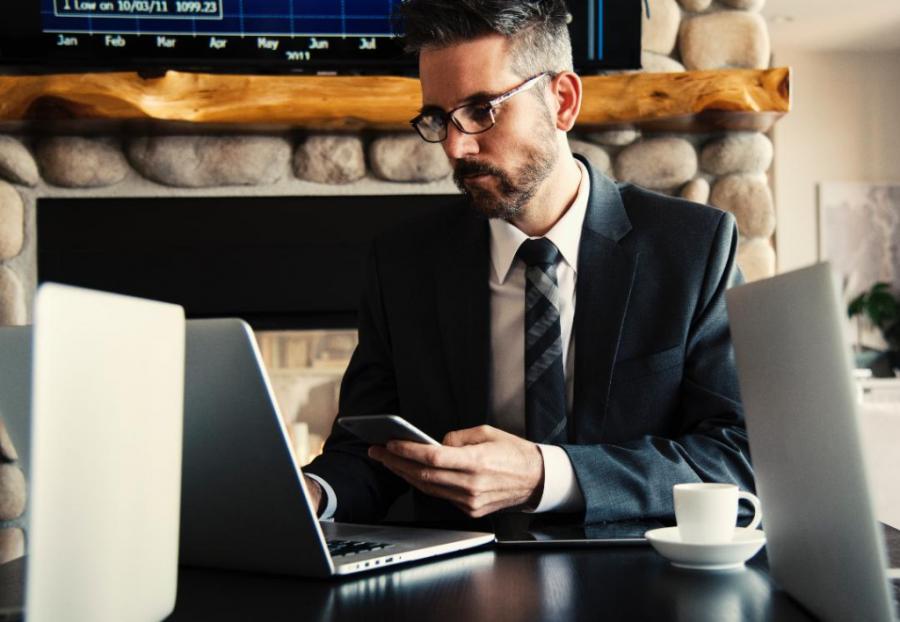 They say the real estate business is about location, location, location. However, if one would dig deeper into it, real estate agents play a tremendous role in the deals between property owners and clients.
Your knowledge of relevant property laws, mortgage deals, and other financial setups, and most importantly, the developed professional relationships with the stakeholders are crucial to the success of the transaction.
All of those mentioned expertise plus the fact that you have to apply it to several clients at the same time amounts to tons of data. Some of it is in your head. Other notes are written in your trusted planner you hope you would never forget somewhere. Mostly, it lands on that spreadsheet file you always hoped to meticulously update.
Then there is Customer Relationship Management (CRM) software. CRM, as the name suggests, manages your relationships with clients or even prospects. CRMs keep track of financial transactions, correspondences, and other data about your clients.
Why not CRM?
CRM sounds ideal but the cost is significant as well. Aside from the onboarding cost, training is needed to fully utilize this software. The monthly dues range from $10 up to $375 depending on the brand, features, number of users who would access the database, and volume of customers. If your company or team can afford it, that's fantastic. there is an alternative contact management system.
Contact management apps are available in the market at 10% the cost of the monthly CRM seat. No need to spend time and money on training either. Sans the onboarding expense as well. This is the more practical option to reap the benefits of contact management for a real estate agent.
1. Organized contact list
Typical phone or email contact books are alphabetically arranged. When you just want a quick scroll among your contacts on who to follow up or perhaps schedule a meeting, you'll have to pass through every entry, including personal contacts. The other option is that maybe you listed them as Prospect_Adam Greene, Prospect_Jane Marshall, Prospect_Peter Chan and Client_Lara Roth, Client_Anne Moss, Client_Kailey Smith, which can sound ugly and difficult to maintain.
With the right contact management app, it would allow you to create labels for your contacts. This allows you to compartmentalize your contacts. Prospects, "pool house owners", "City Center area", and other groups are sorted similar to how you organize your desktop files.
You may also tag the contact with several labels. For instance, you want Vincent Ross categorized under "One Bedroom Apartment Seekers" and "South District Area". His name would only appear once in your contacts but when you open your created labels, he'll appear in both.
2. Better collaboration
As a realtor, you meet a lot of people. Contact lists can be a powerful business tool. In your part, it can be effortless to build up a database for certain demography.
For example, you've met several dozens of lawyers. Place your list of lawyers in a specific contact list and share it with a colleague of yours who needs a new attorney specialized in a specific field.
Another case in point, you are in contact with numerous building administrators. When one casually complains about the unprofessionalism of their current plumbing company, you can help them by checking the shared contact list containing the top-notch plumbers recommended by your colleagues in their area or directly sharing the plumbers' list with administrators.
3. Consolidate Contacts Data
Having so much going on may leave you obfuscated. Hence, you tend to have a sticky note in your monitor that says "Mr. Perez shouldn't be contacted on Thursdays". Maybe, there's also a page in your trusted journal that wrote "Dr. Bien loves his cat so you should warm up the conversation about his pet first". Problem is that these types of memos are everywhere.
Contact management apps make it possible to store more than names, phone numbers, and email addresses. Some have the option to put notes under the contacts field, along with birthdays, phonetic first names, and titles. There are those that offer customizable fields as well.
This is helpful if you work with a team. Your team can have a centralized contact directory of the prospects and clients you are managing. You will be able to share not only contact information but personal details like the above-mentioned as well.
There are contact-sharing apps that permit short conversations, even mentioning your co-workers in that convo, about the contact. Take this scenario, you want to inform your teammate John that you've updated Ms. Rose's billing address. Instead of sending John an email, you can just mention him right on Ms. Rose's contact details. John will then receive a notification informing him of the change in Ms. Rose's contact details.
That's hitting two birds with one stone. First, you were able to note the date of when the change in address took place. Moreover, the timeline is clear when you have notified your teammate regarding the update.
4. Secured backup
Some still have their trustworthy planner. Others have a spreadsheet file that they constantly update. Physical data loss or corruption of the soft copies are the downsides of these traditional methods.
Cloud-based contact management apps ensure that data loss would not happen as recovery is almost effortless. Make certain that your chosen contact management system complies with privacy standards like GDPR for data protection purposes.
Let's say a client calls you requesting to delete their personal data from their systems. Without a synchronized contacts management system, you will have to ask all your employees to search for this contact everywhere in their systems in order to apply this customer's "right to be forgotten". A centralized and integrated address book will allow you to click the "delete" button only once, in order to make this contact disappear from all their address books and apps.
5. Access your contacts anywhere
Ensure you get the value for your money. Choose the best contact management app that allows you to access your contacts from as many platforms as possible. Whether it be from your phone, email client, Whatsapp, Zoom, or any CRM, it would be convenient that you would no longer need to switch between apps to view, create or update your contacts.
If you are in collaboration, your team can see, access, and update those shared contacts instantly as well. No need to dig through email signatures. You don't have to back-read messages about the updated contact number of the client either. The contact already appears in the app they are using.
Suppose that on your way back home after dropping the kids at school, you took the long cut and saw the "For Sale" in a house along your way. It's easy to just save the number on your phone contact in the appropriate label, instead of waiting in front of your computer to fill the required fields in your CRM. When you choose a good contact management app, you no longer have to copy-paste that number to the messaging platform your seller prefers.
If your contact sharing platform has a Gmail addon, and you receive an email from a new prospect, you can add this prospect in one click to the "leads" shared contacts list from the comfort of your inbox, and all your colleagues will automatically have this lead in their phones if they want to call or WhatsApp them, in zoom or Google calendar if they want to plan a meeting with them, or in their CRM if they want to perform sales and marketing activities on their accounts.
Takeaway:
Real estate agents must be updated with all the technologies available. This paves way for you to be more efficient in your field. Real estate agents have to be well-coordinated with your team to reach out to potential clients better and faster than your competitors. You can do so by being able to gather and exchange information with your teammates in real-time. In return, you can promptly respond to your prospects' wants and needs.
Finding the right contact management system that suits your demands and budget provides better collaboration, increases productivity, and eventually bumps up sales.
---
More to Read: