7 Ways to Boost Your Home's Fall Curb Appeal
When selling your home, it's important to make a great first impression. When you're working with historic homes for sale in Charleston, SC, it's good to focus on practical upgrades like a new roof or energy-efficient windows, it's just as important to pay attention to the aesthetics. After all, you want to attract the right buyers. To enhance your home's curb appeal this fall, consider the following seven tips.
1. Prioritize Lawn Maintenance
If you're someone who hires a professional lawn care service to take care of everything, ensure the schedule for lawn care remains consistent. If your lawn doesn't already have green grass, then finding ways to care for it should be a top priority. If you notice visible weed growth, it's important to begin pulling the weeds and dealing with them at the root. If there are any patches or empty areas in the lawn, then finding ways to stimulate grass growth in those areas is key to maintaining a beautiful lawn.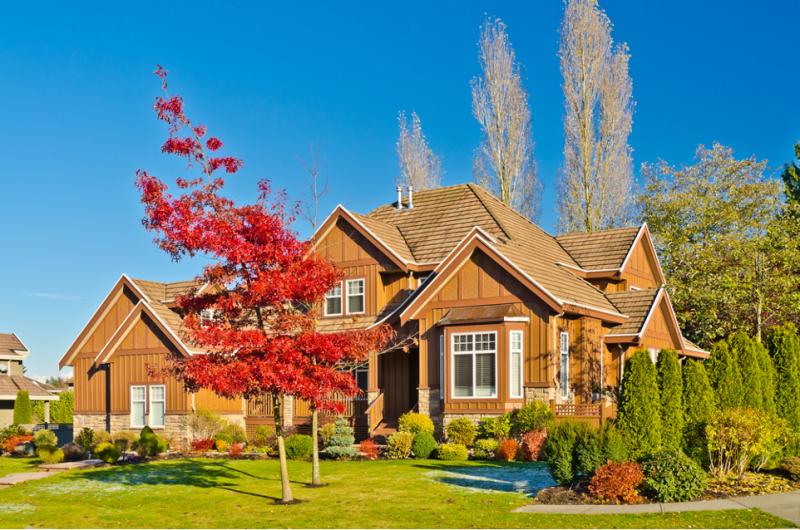 Source: karamysh/Shutterstock.com
Even if you don't have a lot of flower beds with a wide array of colors, maintaining well-kept grass does wonders for the exterior look of your home. When it comes to trees, shrubs, and bushes, be sure to use shears to keep everything trimmed. Eliminate dead branches and unruly shrubbery. Make everything even for a clean and well-manicured look.
2. Consider Repainting
If you're looking for a way to refresh the exterior of your home, fresh paint might be just what you need. Even the most durable paint can wear off after some time due to extreme weather. In areas like Dewees Island, hurricanes and flooding take a toll on a property's appearance. If you notice chipping or fading, it might be time for a thorough repainting job.
While pressure washing can help keep the paint clean, it can't hide the obvious need for a paint job. Take a close look at the front door and shutters as well to see if they need a fresh coat of paint. If you're looking to switch up the color to something brighter, check with your HOA for permission first. Then, choose a color that complements the rest of your home's exterior design and catches the eye.
3. Add Exterior Lighting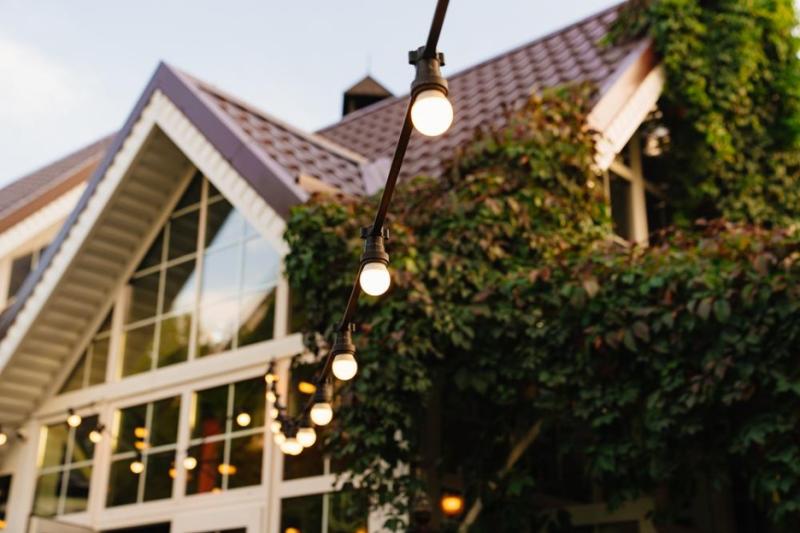 Source: Andrey Sayfutdinov/Shutterstock.com
When you're selling your home, potential buyers may be keeping a close eye on it. They may want to drive by at different times of the day and night to see what the house looks like. To make a good impression, have your home well-lit after sunset.
Solar-powered lighting is a great option to reduce your carbon footprint. A motion-sensitive light can give buyers peace of mind about the property's safety.
Floodlights look great by the entrance of the home, and landscape lighting can showcase all the hard work you've put into your yard. To keep everything looking its best, clean the lights and fixtures regularly with glass cleaner or an all-purpose formula.
4. Keep Seasonal Decor Minimal
As soon as August rolls around, many folks start getting excited about fall, Halloween, and all the pumpkin decorations to come. However, there's no need to go overboard with the seasonal decor. If it's difficult to even see the walkway, it might be time to tone things down a bit.
When you're trying to sell a house, too much Halloween decor can make it look cheap and unappealing. Instead, stick to a specific color palette and keep things simple. A few mums in planters or a scarecrow on the porch can go a long way. Remember, less is always more when it comes to decorating for fall.
5. Remember Your Mailbox
Don't forget about your mailbox when it comes to enhancing your home's curb appeal. Even if it's located 50 feet from your house, it still plays a significant role in your property's overall look. If you have an outdated mailbox, replace it with a customized option that complements the style of your home. If your mailbox just needs a fresh coat of paint, take the time to spruce it up. Replace any worn-out magnetic letters, and give them a thorough cleaning.
6. Remove the Leaves
Cleaning up fallen leaves can be a daunting task, but it's definitely worth the effort. The stunning autumn foliage creates a picturesque backdrop for any occasion, but when leaves accumulate on the ground, they can cause extensive damage over time. It's essential to keep your gutters and lawn free of leaves to avoid water damage or fungal growth. Well-maintained gutters show a potential home buyer that the property is well-maintained.
Regularly raking or using a leaf blower twice a week can make the process of leaf removal much easier and quicker. Don't procrastinate on this task, as it will only become more challenging as the leaves continue to pile up.
7. Invest in Pressure Washing
If you haven't had your home professionally pressure-washed in a while, it may appear dingy. Pressure washing is great for the exterior of your home as well as its roof, fencing, patios, sidewalks, and driveways. A thorough pressure washing can make any surface look much brighter and cleaner.
This tip is not just about enhancing your home's curb appeal. As a seller, it's also wise to invest in anything that will increase your property value. If potential buyers can see the dirt that's caked up on the siding or the driveways, the home automatically looks unkempt.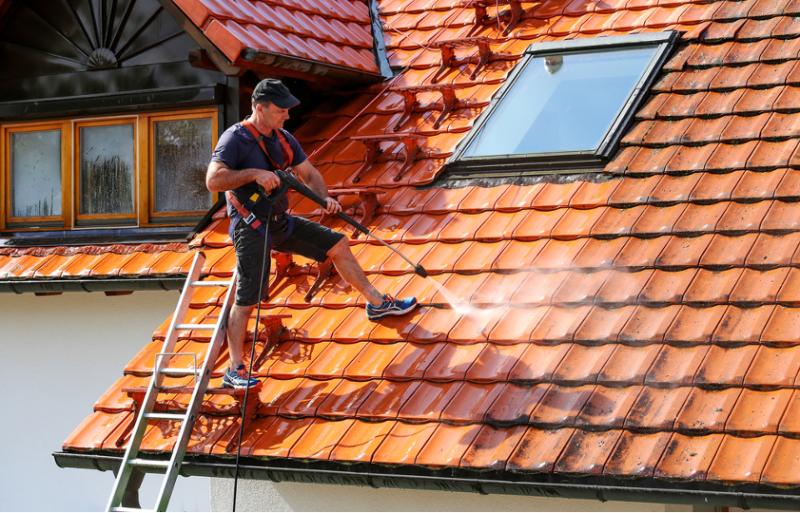 Source: Marina Lohrbach/Shutterstock.com
Cultivating a Fall Look
As you prepare to boost your home's fall curb appeal, there are a few tips to keep in mind. One great way to get inspired is to take a drive around other neighborhoods and pay attention to the homes that catch your eye. Take note of the details they incorporate for curb appeal, and see if you notice any commonalities.
From there, you can combine those features with these tips to create a look that perfectly reflects your home's unique style for the season. With a little creativity and attention to detail, you can create a welcoming and festive autumn atmosphere.
---
More to Read: