The Key Things to Look Out For When Viewing a House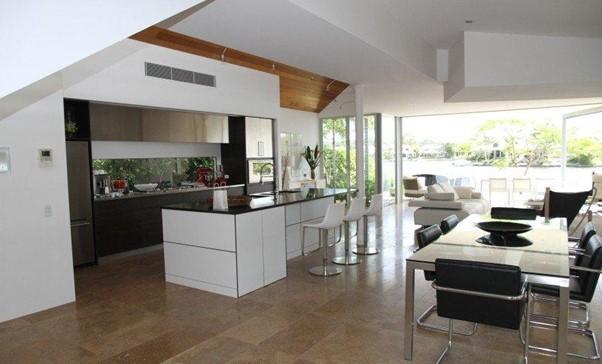 Finding a new home that you want to buy can be a very exciting time, especially if you're a growing family. The house you've got your eye on looks amazing in the photos, it feels perfect when you view it, and it seems like this is "the one" you want to buy.
However, many houses have dark secrets that might not be completely obvious and ones that are not mentioned by the current homeowners. So, how can you be absolutely sure that you're not going to have any nasty surprises once you've bought a new house?
An online home valuation tool is a fantastic way of getting a home valued, especially during the current COVID-19 pandemic. But, for those seeking a new home, it does very little to aid the process.
There's no need to worry though. Some houses that you view may come with some hidden surprises, but by following the simple things to look out we're going to discuss will prevent you from falling into a rather expensive trap.
Is The House in Structural Order?
Big cracks are what you should be keeping your eye out for. But do expect some small hairline cracks as most older houses will have these and they're nothing to worry about. When it comes to big cracks, the areas you should look out for include bay windows, extension joins and end of terrace walls.
The reason that you should keep an eye out for these during a viewing is so you can ask the current owner about them and then ask a surveyor to investigate it at a later date.
Are There Any Damp Areas?
When it comes to looking out for damp areas, the main giveaways are watermarked walls, a mouldy smell and flaky plaster. It may sound obvious, but you should make sure that you look closely at the ceilings and skirting boards throughout your viewing. One particular thing to look out for is whether a room has been recently painted because some homeowners do this to cover up damp.
If you do have any concerns about damp areas then again, do raise questions with the current homeowners and then mention it to your surveyor who will be able to investigate it further down the line.
How Modern is Plumbing?
When you're viewing a house, it may seem like a weird thing to say but run the taps to check the water pressure. Also, make sure to ask whether the pipes are made from lead and if they're insulated. You need to make sure that the radiators work and find out how old the boiler is.
Are The Rooms Big Enough For You and Your Family?
Would you believe us if we were to say that some property developers furnish new homes with smaller furniture to make the rooms seem bigger? Yes, we did just say that, and it's entirely true. This is exactly why it's a good idea to take measurements of each room and think about if they are all big enough for your family to be comfortable in.
What State Are The Windows In?
The state of windows is normally a good indicator of the state of the entire house. If the current homeowners have spent the time to look after them, then it's likely that they've taken care of everything else. If there's condensation between double-glazed window frames, this means that they're faulty.
Be Aware Of Deliberate Staging
Fresh coats of paint, cleverly placed lighting and a fresh smell are just some of the tricks that sellers use to make their home more appealing to prospective buyers. But try not to worry about this, just be aware of it and remain objective.
Make Sure You Take a Look At The Roof
Replacing a roof can be really expensive and something you really wouldn't want to pay out for after moving into a new house. This is why you must inspect the roof and find out how old it is. Also, if the house has a flat roof, you need to check what material has been used to seal it.
Lastly, Imagine Yourself Living in The House
The most important thing you can do is imagine yourself moving in and living in the house. Can you see all of your furniture in each room, see yourself preparing food in the kitchen and sleeping in the bedroom? Are you prepared to put in the work to make it your own? If the answer is yes to these questions, then you've found the right home for you and your family.