Wall Decor Ideas to Refresh Your Rental Space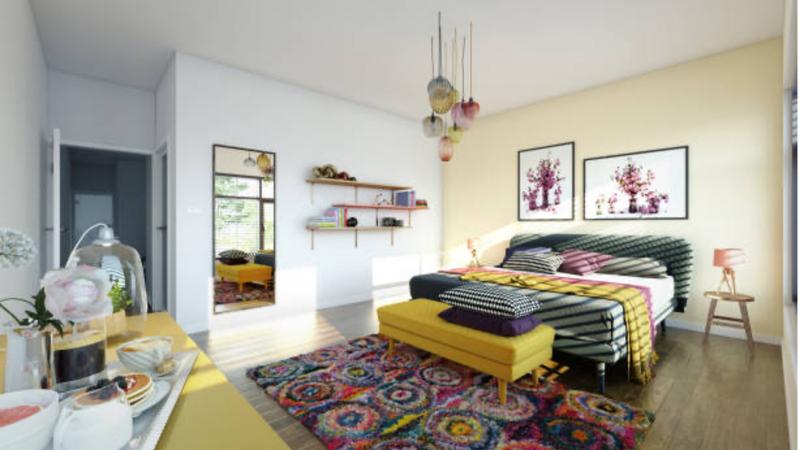 Walls are an integral part of any room because they enclose the entire space beside the doors and windows. They're an opportunity for the residents to express their interests and style. The problem with such expression is that it's unique, and landlords are better off sticking to generic and neutral decor options. Unfortunately, some of these choices can come off as dull and unexciting.
But thankfully, there are several inexpensive and temporary decor ideas landlords and tenants can install. So both parties can quickly transform a rental property into a cozy home and easily remove pieces they don't want.
Layout a fresh layer of wallpaper
One of the easiest ways to give a room a new look is to roll out a fresh layer of wallpaper. Adhesive or temporary wallpaper is a suitable alternative to repainting a room because it is cheaper and more versatile. You can even opt for an accent wall with bold, daring colors that command attention as a unique point of interest. Or play it safe with minimalist designs that go with any style.
Moreso, they're easy to install and remove when you want a different look. So feel free to experiment with the countless styles and patterns on the market.
Hang up a piece of art
If you're a lover of the arts, showcase your unique taste by displaying some of your favorite pieces on the wall. You can choose to make a statement with a large-scale artwork that draws attention. Or opt for something more personal, like a wall gallery with the collage of your favorite photos. Either way, feel free to let your creativity loose and include pieces that complement the style and color of your rooms.
If you're worried some of the drywall might chip off if you hammer in a nail, opt for some damage-free decorating tips by going nail-less. Incorporate alternative hanging methods into your space by using S-hooks, wash-tape, and even removable wall hooks to hang up your aesthetic artworks and photos.
Mount a mirror
Mirrors are versatile pieces that complement any furniture and look good in any room. They're fabulous agents for reflecting light, so one of the best uses for mirrors is to make a small room appear bigger and brighter. If you want to maximize the extra lightening effect, place the refractive surface next to a window so more light can pour into the room. You can make the reflection count by setting the mirror opposite a piece of art, thereby creating the illusion that you have more than one artwork. Like artworks, you can also create a gallery with three or four strategically placed mirrors that suit your scheme.
Install stylish shelving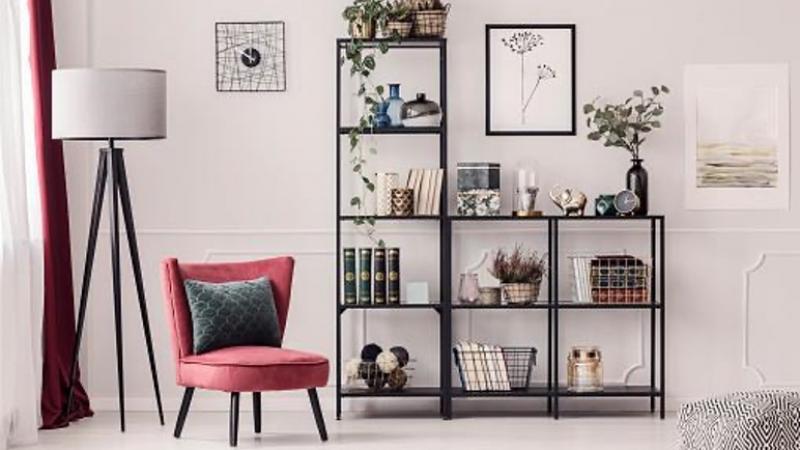 If you're looking for a wall decor idea that is both stylish and practical, then opt for shelves. Use the added storage to flaunt your collections of books, figurines, or photos. Spicing up your vertical spaces with functional and aesthetically pleasing shelves elevates the modern style of any room effortlessly.
The best part is you can easily incorporate them into any space. In the kitchen? You can display decorative plates and keep more condiments at a glance. In the bedroom? Hold your books, photos, and other personal trinkets. And in the bathroom, you can make it into a cool vanity to hold fresh towels and other toiletries.
Decorate with plants
Grow some life in your space by decorating with plants. You can add a pop of green to your walls with wall-mounted plants that add a unique and refreshing look to your rooms. Plants are a great addition to any space because they beautify the room and purify the air, and some even get rid of insects. Instead of sitting on the windowsill, you can pop these tiny plants in glass terrariums or wooden mounts for an elegant look. You also have a variety to choose from, depending on your tastes and priorities. Homeowners without a green thumb might prefer easy-to-care-for options like String of Nickels.
If you'd rather care for potted plants, you can adopt a large piece of greenery like the Money Tree or Snake Plant, which can grow up to 6 feet and take up a considerable amount of wall space.
Conclusion
Ultimately, the landlord has the final say on how much redecorating is allowable. But property owners should remember that allowing their tenants to spruce up their rental space will make them happier, increase their likelihood of renewing their lease, and add value to your investment.
---
More to Read: