How to Choose a Real Estate Agent to Sell Your Home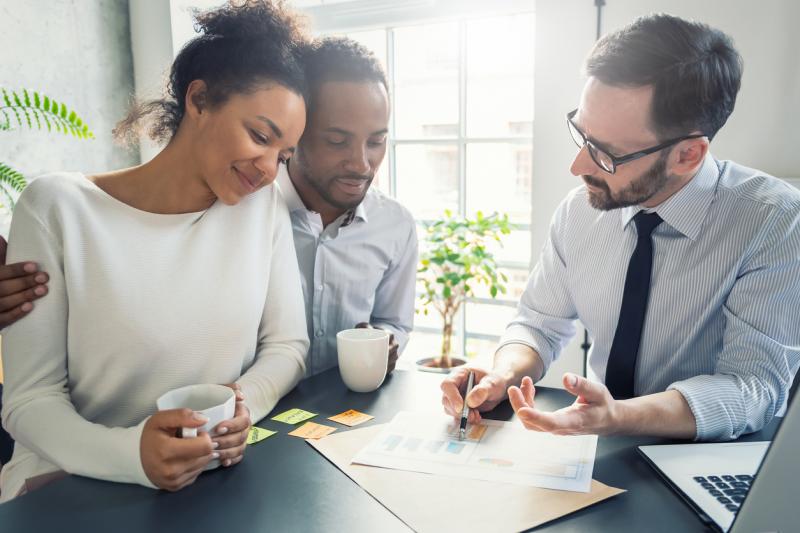 Are you looking for a real estate agent to sell your home? This decision, on which listing agent to work with, is a big factor in how quickly your house sells. Choose the wrong one, and your property could be on the market for a very long time. Or, you could have problems selling at the right price. But with a great listing agent, you can enjoy the fastest possible sale of your home for the right return on your investment.
According to JD Real Estate in Calgary, one of the worst things you can do is choose your listing agent based upon empty promises. Those empty promises include going with the agent who claims they will sell your home for the highest price and lowest commission rate. Instead of focusing on these claims, you should select your agent based on other, more legitimate factors. You need an honest agent with experience in your market and a proven track record of success.
Choosing an Agent Based on Listing Price
An agent cannot guarantee a selling price for your home. There are too many outside factors involved in pricing, such as market fluctuations and the interested buyers themselves. What an agent can do is to show you "comps," the comparable sales taking place in your neighbourhood among similar properties within the same price range.
Ultimately, you decide upon the listing price. But you can expect buyers to know what they should pay for your home. Through their skilled and experienced agents, they will try to negotiate with you.
When looking for a listing agent, do not choose one based on the highest selling price suggestion. You should note similar pricing from one experienced listing agent to the next. One that stands out as being much higher than the rest is likely untruthful. Of course, you can ask that agent for details supporting their chosen price. But without solid numbers backing up their claim, your home will only sit too long on the market at their markup.
Ideally, your home should sell within the first two months of its listing. But this sale depends on market activity, correct pricing and being willing to work with potential buyers through negotiations. You need a listing agent you can trust, one whose advice you are ready to take.
Choosing an Agent Based on Commission
Each agent you interview toward consideration for selling your home will offer their own talents, experience and energy. They each have their own marketing methods. They also use their selling budget toward advertising in different ways. Working with an agent who maximizes advertising is important. By reaching more prospective buyers and their buyer's agents, you stand a better chance of selling your home early and for the right price.
If an agent approaches you about selling your house and claims they will work for a lower commission, ask them why. Agents will not discount their fees without reason. One of the most common reasons why a real estate agent discounts their price is because they cannot stay competitive in their field otherwise. But you need an agent with great service, negotiation, marketing and selling skills. When an agent does a great job selling your home, the selling price absorbs the impact of their fee.
Still, sometimes there are legitimate reasons for an agent to reduce their fee. These reasons can include:
You need to sell and buy a new home at the same time, and they take on both transactions
You are paying for all of the marketing, promotions and advertising of your home
You have great connections and will refer more business to the agent
You are selling multiple homes at the same time
You cannot afford the full commission
The agent is trying to match a competitor's lower fee
Your location provides excellent signage exposure for the agent
It helps to ask your potential listing agent for a record of their original listing prices and sale prices for comparable homes. Low fee agents tend to have their listings on the market longer than others. They also tend to show more price reductions than more aggressive, full-fee agents.
If your neighbourhood is experiencing difficulty turning over real estate, instead of going with a low fee agent, find one with experience in hard-to-sell situations. An experienced agent will prove more worthwhile, even at a higher commission.
Choosing a Real Estate Agent Based on Marketing
A good listing agent markets their properties. After all, publicity makes people aware of your listing and makes the sale happen. Ask your potential agent to see a copy of their marketing plan.
You should expect at least the following marketing efforts from your agent:
Professional "for sale" signage
Real estate lockbox
Lockbox access monitoring
Reports on buyer showings with feedback
Broker previews with incentives
Staging consultation
Targeted digital marketing
Multiple listing service (MLS) exposure with at least three dozen quality photos
Virtual tours
Major website distribution
Colour flyers as needed
Financing flyers for prospective buyers
At least two open houses
Direct mail campaigns to potential buyers and brokers
Consistent feedback regarding sign calls and showings
Comparative market analysis after 30 days
Information on competing listings
How You Know You Have a Good Listing Agent
You can know you have a good listing agent when they exhibit certain traits common to successful agents in the field. It is important to remember you will work closely with this person for several months and need to feel confident in doing so.
Obviously, you need an agent who meets all of the following criteria:
Knowledgeable in their market
Experienced in even volatile markets
Reliable in meeting your needs
When interviewing your prospective agent, ask some of the questions recommended by JD Real Estate. These key questions include:
How many homes have you sold in this market?
What have you learned from your past mistakes?
Do you have any degrees, certifications or awards?
What networking methods do you use to make others aware of an available home?
What can you tell me about your participation in the negotiation process?
Do you consider yourself an effective communicator?
Agents want your listing. This means some are willing to say what you need to hear. But by asking questions and engaging with the prospective listing agent, you can find one you can trust. Simply trust your intuition, above all else. Look for signs of sincerity, honesty and quality communication. Remember, real estate is bought and sold based on human interaction. So, you need a likeable, outgoing agent with integrity.
---
More to Read: