What Is The Difference Between A Real Estate Agent & A Realtor?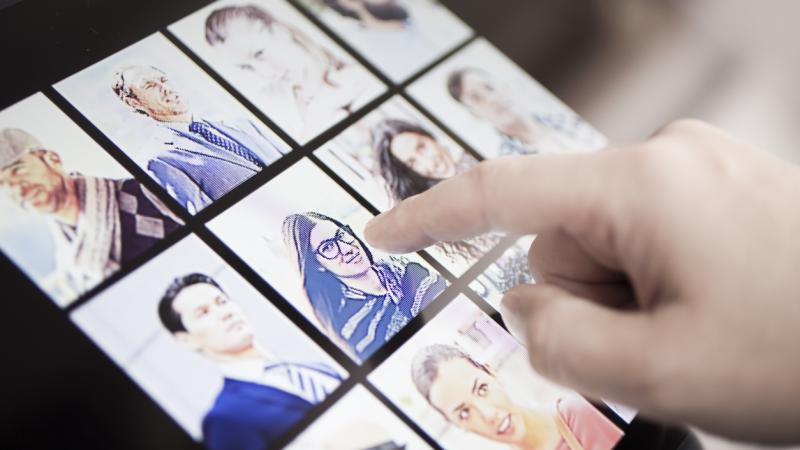 Is it the first time you're buying a house? Are you wondering who to go to for help, advice, and, well, making a bid on that dream home of yours?
Well, you might have hit a little bit of a wall, stuck between two professionals: the real estate agent and the realtor.
Chances are you have asked yourself about the differences between these two roles, wondering what's the best option for you. It can be confusing and overwhelming, especially as these titles are often used interchangeably.
Understanding the key differences between these roles is essential when finding the right expert that best suits your needs.
Let's end the tireless debate of "real estate agent vs realtor" below.
How Are They Similar?
In many ways, real estate agents and realtors are similar in the services they provide to their clients.
Depending on what you want, be it selling your home or buying one, it's their job to represent your interests, ensuring that your needs and demands are met while securing you the best possible result. Let's look at the two major ways they can help you:
If You're Buying A House
It can be difficult to find a house on your own, which is why an agent or realtor does it for you. It's their job to minimize your search radius based on your parameters, such as budget, location, style of property (condo, apartment or house), ensuring you find a home that you're happy with.
They'll take you to see each property, providing insight to why it's for sale, potential resale value in the future, improvements that need to be made, and advise you on whether it's the right choice for you. If you're happy with a property, they'll submit a formal bid for you (highlighting whether it's the right figure or not) and advise you going forward.
From there, they work with the seller's agent or realtor in handling the purchase and transaction of the property. They will also point you to services that you might need, including a property lawyer, home inspector, and if you're buying a condo or apartment, documentation reviewer.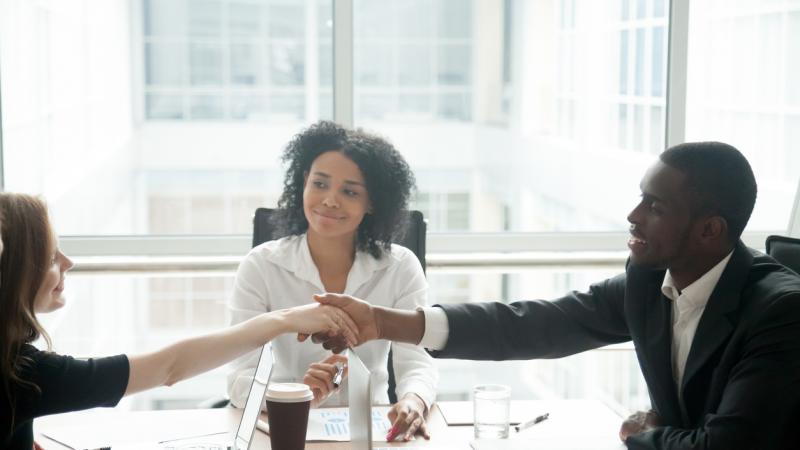 If You're Selling A House
If you're selling your property, they will handle all the marketing, administration and promotion of your property, ensuring you get the best deal possible in the current market. They'll organize open houses, showings and schedule appointments.
They'll also advise on what you can do to make the most of your home, highlighting sections where improvements are needed. They'll also handle the transaction and sale of the house, working alongside the buyer's agent, filling out paperwork and ensuring documentation is up to standards. They can even help with moving out services, cleaning and repairs if needed.
During this process, they will treat all other parties in the transaction fairly and honestly, while always maintaining your best interests.
As you can see, real estate agents and realtors are very similar in what they offer to their clients. So, what's the real difference that makes them stand out from each other?
Find out more below…
It's Their Education & Associations
The clear difference between these roles is the education, training, and associations they are a part of. Let's take a look at each one:
Real Estate Agents
A real estate agent is licensed to help people buy and sell residential or commercial residential property. They are also known as "brokers" and "salespersons".
To become a real estate agent in Toronto, an individual must undertake and pass specific courses and exams to obtain a licence to practice real estate. Those courses and exams, and subsequent licences are handled by the Real Estate Council of Ontario (RECO), the entity that oversees real estate agents in Ontario.
Part of these courses include teachings on:
The role of the agent and their legal requirements based on the various codes and rules by RECO
The processes involved in listing, buying and selling real estate, including marketing approaches and contracts.
A focus on each type of real estate property, from condos to rural houses. There is also a course for commercial real estate if people choose to have that option.
Once you have completed the course, agents can focus on three distinct markets: residential, commercial and industrial. While some agents offer services for all three, it's rare.
From then on, real estate agents must complete continuous complete courses to maintain their license and keep up to date with the latest codes and rules.
REALTOR®
Realtors are also licensed real estate agents, but significantly, they are members of The Canadian Real Estate Association (CREA), the governing body for real estate in Canada.
Realtors have higher professional and business standards, more rigorous educational opportunities, and follow a very strict code of ethics, which CREA enforces.
Education is very demanding and continuously needed to ensure that realtors maintain a high level of current knowledge about real estate.
It's these opportunities that encourage many real estate agents to become realtors. As part of CREA, realtors get access to MLS® Systems, enhancing the options to help their clients while accessing data, including neighbourhood trends, housing market conditions and more. Realtors also get the opportunity to maximize industry updates and statistics, networking opportunities, arbitration services, and more.
Final Thoughts
While there are a few distinctions between realtors and real estate agents, in many ways, they are essentially the same; they both represent buyers and sellers in real estate transactions, putting their interests first.
Whether you're buying or selling a home, these professionals will maintain a high standard, ensuring you get the best result possible.
Make sure that if you're looking to buy or sell your home, you find the best person possible for the job. Emily Jones is your award-winning GTA realtor who can help you achieve your real estate dreams. You'll be treated with respect and honesty while enjoying consistent and personalized communication and high-quality service. She has helped first-time home buyers, sellers, investors, and growing families throughout the Greater Toronto Area. Reach out and contact her today.
---
More to Read: