6 Kitchen Upgrades to Increase Home Value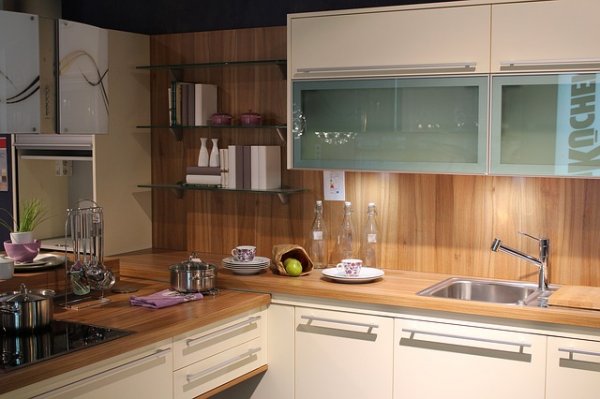 Getting the best price for their home on the market is the highest goal for anyone selling their home. Many people will struggle for weeks or months because their home is simply not bringing the offers that they think it deserves. In these cases, it might be time to make some changes.
Many people selling their homes can see the value in making small improvements to increase interest. Anyone can make some of these changes to see a difference in the interest their home generates on the market. Here are six kitchen upgrades to increase home value.
Granite countertops
Granite countertops are still one of the most sought after elements in kitchens today. Everyone knows how valuable granite countertops are in a home and many people still prefer their look over other countertop options. There are a lot of different versions today that can be much more affordable for home owners to install while still upping their home value.
More durable flooring
Flooring in the kitchen is one of those areas in the home that wears out quickly. It is important to everyone to have a flooring option that will hold up through all the traffic, spills and messes that the kitchen experiences every day. Instead of splurging for real wood upgrades, many people today are opting for a laminate flooring option that looks great but is more durable that real wood.
Energy-efficient appliances
Having a home that creates as little waste as possible is important for two different reasons for buyers: to protect the environment and to save money every year. Energy efficient appliances in the kitchen are one of the most valuable upgrades to make to serve these purposes. Opting for stainless steel appliances can create a modern and useful kitchen anyone can see themselves in.
Improved kitchen cabinets
Replacing kitchen cabinets is one of the most expensive changes a person can make to a home. Instead of taking on such a difficult and expensive task, home sellers can try to update their kitchen cabinets in other ways. Adding a new coat of paint or even just some new hardware can be an inexpensive and easy way to make them look new again.
Under-mount sinks
Small sinks are one of the most frustrating items to work with in the kitchen. Even though it is not the first thing buyers will look at, it will be something they take note of when they begin to express real interest in the home. New under-mount sink versions can provide the space needed without taking up any more valuable counter space in the kitchen.
A place for all the electronics
The amount of electronics throughout the home is increasing every single year. Today, there are more and more gadgets that people want to incorporate into their kitchens. Home sellers can help potential buyers find a place for all of these things by installing charging stations and docks for all the common electronics found in modern kitchens today.
Image: http://pixabay.com/en/kitchen-decoration-kitchen-equipment-728721/
---
More to Read: